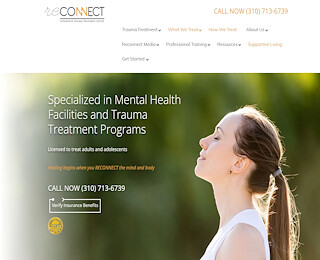 Trauma happens to people for many different reasons. When you suffer a trauma you may have difficulty healing. A trauma treatment center provides you with the compassionate care and support you need while you participate in therapy treatments. There are a number of different causes of trauma.
What Causes Trauma?
Trauma is a very distressing experience that results in physical and/or emotional harm. When a traumatic situation occurs you may not be able to remove yourself from it so you will suffer the effects. There are many situations that can be traumatic including such things as verbal or physical abuse, accidents, violent acts, war, and natural disasters, among others.
The victim of trauma cannot control the situation and therefore is exposed to things that cause harm. For example, a person who is involved in a serious car accident may be traumatized by the experience. Even though the physical injuries heal, there is emotional healing that needs to take place to overcome trauma.
There are various effects that trauma can have including denial, shock, confusion, dissociation and trouble sleeping as well as others. Additionally, trauma victims may have intrusive thoughts about the traumatic experience that they find difficult to control. People who have these issues will be able to learn techniques to heal at a trauma treatment center.
Therapy to Heal from Trauma
Various types of treatments have been found helpful to heal from trauma. A trauma treatment center will provide individualized treatment programs to help clients through the healing process. Some of these therapies include EMDR, brainspotting, Somatic therapies, art therapy, neurofeedback, EFT, mindfulness, TRE and yoga. Additional therapies may also be utilized.
Clients may participate in outpatient or residential treatment options. Generally, outpatient treatment is helpful while those with severe depression or who are unable to function at home may find that residential treatment is the best choice.
Clients at the outpatient trauma treatment center day treatment program participate in five hours of therapy, five times per week. There is a total of 22 hours of individual therapy and 3 hours of group therapy. The program is made up of therapies that are specifically chosen for your particular needs. The intensive outpatient program includes more therapy with a total of either 15 or 9 hours of therapy per week.
Customized outpatient programs are available for those who do not require intensive treatment. They may attend therapy once or twice a week. The trauma therapy options are determined based on the individual needs of the client. This offers an affordable choice for those who need less therapy.
At Reconnect Integrative Trauma Treatment Center we offer all types of trauma therapy treatments and programs. We have both outpatient and residential programs. Our outpatient programs are flexible so you can choose the one that best fits your needs. Our highly experienced professional team is here to assist you as you heal from trauma. We will create a treatment plan that will be most likely to succeed. Contact us today to learn more about our programs and to schedule a visit.
Trauma Treatment Center
We welcome your comments!
Schedule a consultation with our therapists today.